Fall protection netting company for over 6 years
Gotcha Safety Nets specialises in the hire and install of fall arrest safety netting for building, construction sites. We instal and hire Fall protection netting to protect roofers and builders from a fall.
Gotcha is one of the first certified safety net installers in the country, we have been serving the Bay of Plenty and Waikato areas since 2013.
Gotcha Safety Nets are an invaluable safety solution to protect your builders and contractors from the risk of falling. We will be there when you need us, we are your safetynet.
Safety is our priority
We take safety seriously.
All our installers are certified, we pride ourselves in doing a good job. We have robust measures in place to test our nets and track their usage.
It's important that our clients are aware of exactly how our nets work and what they should look out for to ensure that their installation remains effective.

We provide fall protection in place of scaffolding inside the building envelope.
October 7, 2019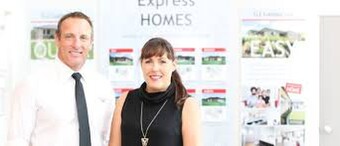 Gotcha are always there when we need them, they are great to deal with they just get on with it. We are really happy with the quality they provide, it gives us peace of mind knowing our builders are looked after....
read more